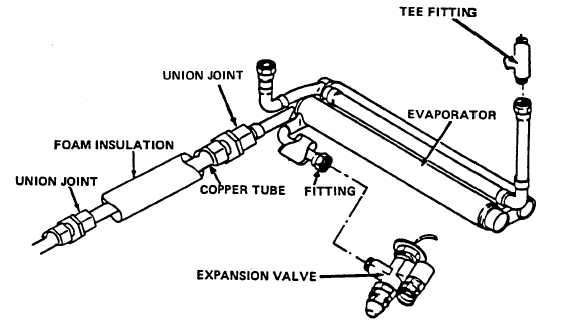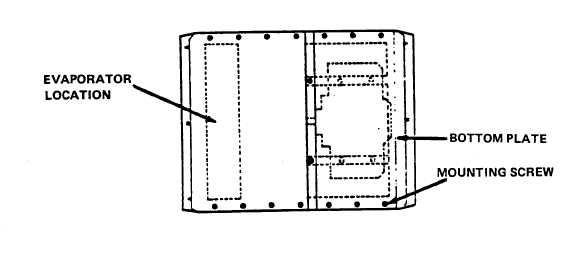 TM 10-4130-239-14
5-24.
EVAPORATOR  REPLACEMENT  

(CONT)
4.
5.
6.
7.
Remove two mounting screw and flatwasher.
Remove upper water
pump hose cover plate.
Pull back insulation, loosen hose clamp, and remove upper water
pump hose.
Remove    hose    fitting    from    evaporator.
Set water chiller on its side.
8.
9.
Remove 16 bottom plate mounting screws.
Remove bottom pl
Clean threads in skid base using tap.
Break up foam around evaporator.
ate.
5-56