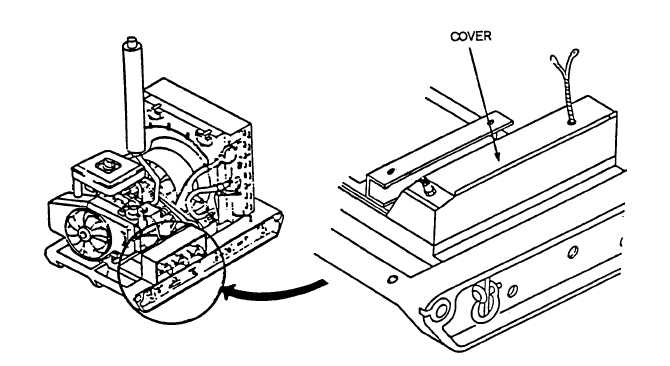 TM  10-4130-239-14
5-25.
RELIEF VALVE REPLACEMENT  

(CONT)
3.
Align panel assembly with all holes in skid and flange adapters.
4.
Install three bolts securing panel assembly to skid.
5.
Install nine mounting bolts, flatwashers, lockwashers, and nuts
securing  three  flange  adapters  to  panel  assembly.
6.
Install three quick disconnect fittings to flange adapters.
7.
Spray mold release on flange adapters and relief valve.
8.
Install cover with rivets.
9.
Spray foam in cover.
10.  Install  engine  (para  4-25).
5-61