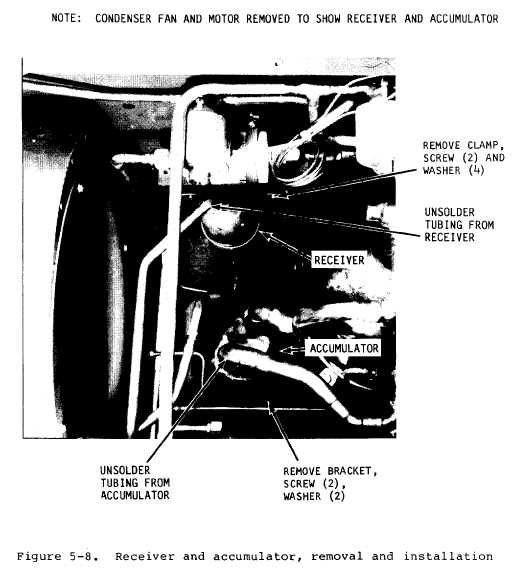 Figure 5-8.
TM 5-4120-361-14
b
.
Removal
1.
Caution should be exer-
cised  with  fluorocarbon  refrig-
erant gas (freons) as they can
displace oxygen and thereby
cause suffocation.
2.
Personnel with a history
or other evidence of cardiac
cardiac rythm abnormalities  or
the induction of arrhythmias,
as a result of exposure to
fluorocarbon  refrigerant
gases (freons).
Such indivi-
duals should be evaluated by
local medical authorities be-
fore working in environments
where potential freon exposure
may  occur.
(1) Refer to figure 6-1 and dis-
charge the refrigerant system.
rythm abnormalities should be
made aware of the potential
(2) Refer to
for aggravation of existing
rear  top  cover.
figure 4-4 and remove
5-21