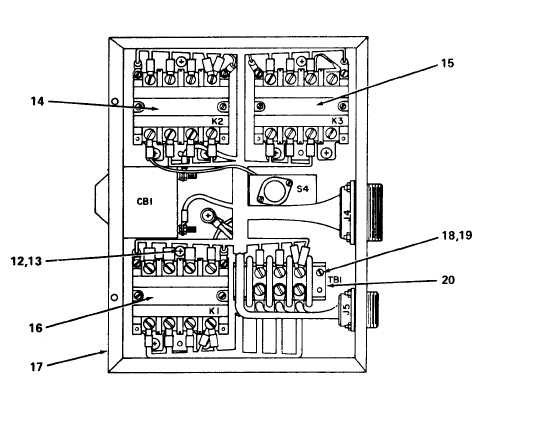 TM5-4120-375-14
JUNCTION BOX (CONT.)
LOCATION/ITEM
ACTION
REMARKS
INSTALLATION
20. Terminal Board (TB-1)
a. Align terminal board (20) with junction box.
b.
Secure terminal board to junction box with two
screws (18) and two lock nuts (19).
c. Attach any wires that may have been removed.
21. Relays (K-1, K-2 & K-3)
a. Align relays (14,15 and 16) with holes in
junction box (17).
b.
Secure relays to junction box with three
screws (12) and three nuts (13).
c. Attach wires to appropriate terminals on
relays.
4-84