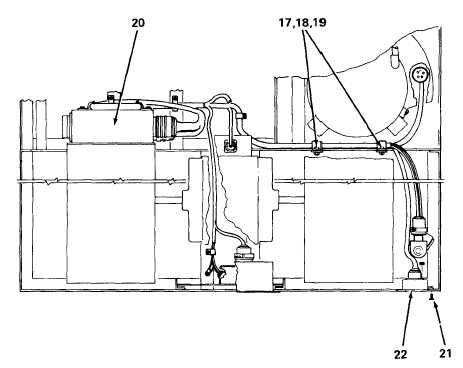 TM5-4120-375-14
LOCATION/ITEM
ACTION
REMARKS
REMOVAL
5.
Power Wiring Harness
c. Remove two screws (17) and two locknuts (18)
and two clamps (19) securing power wiring
harness  to  condenser  fan  housing  mounting  brackets.
d.
Disconnect  electrical  connector  (P-4)  from
junction box (20).
e. Remove wiring box.
f.
Remove two screws (21) securing power box (22)
to  frame.
g.
Remove power box.
4-100