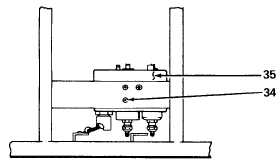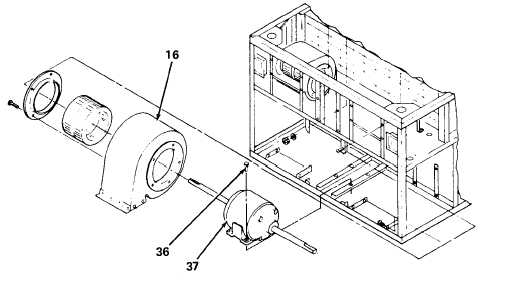 TM5-4120-375-14
CONDENSER FAN MOTOR AND HOUSING (CONT.)
LOCATION/ITEM
ACTION
REMARKS
REMOVAL
6. Condenser Fan Motor and Housing
r. Remove three screws (34) securing dual
pressure switch (35) to frame.
NOTE
Take special care not to bend or
side while removing motor bolts.
kink tubing.
Place switch to one
s.
t.
u.
v.
Remove four bolts (36) securing motor (37).
Slide motor to the extreme right.
Remove left fan housing (16).
Remove condenser fan motor.
4-122