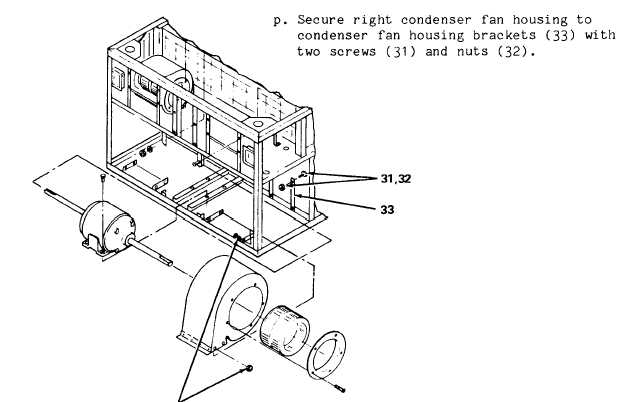 TM5-4120-375-14
CONDENSER FAN MOTOR AND HOUSING (CONT.)
LOCATION/ITEM
ACTION
REMARKS
INSTALLATION
12. Condenser Fan Motor & Housing
m.  Connect  electrical  connectors  to  con-
denser fan motor and dual pressure
switch.
n.   Slide both impellers into motor shaft.
CAUTION
Do not hammer the impeller onto the motor shaft.
In case of difficulty, dress out rough spots on the shaft with a
fine  file,   stone or abrasive cloth.
Apply a coating of light
oil to ease assembly.
o.   Secure condenser fan housings to
bottom of unit with eight screws (30)
and nuts .
4-128