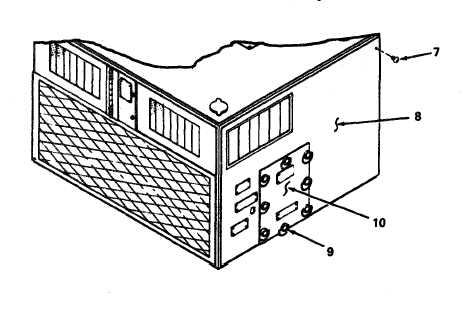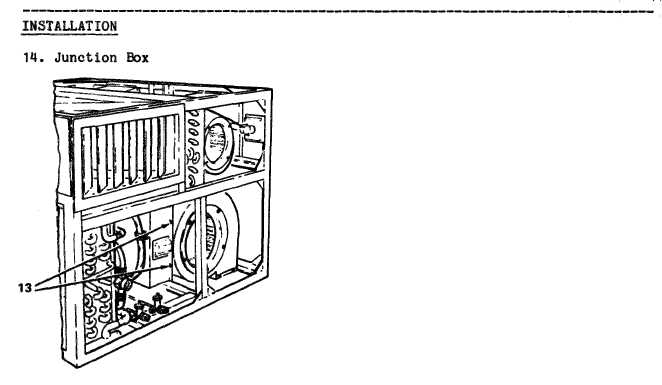 TM5-4120-375-14
CONDENSER FAN MOTOR AND  

HOUSING (CONT.)
LOCATION/ITEM
ACTION
R  E  M  A  R  K
a.
b.
c.
15.Left  Side  Panel
a.
b.
c.
Connect  two  electrical  connectors  (P-4,
P-5).
Align junction box with holes in
junction  box  support  plate.
Secure junction box to junction box support
plate with two screws (13).
Align  left  side  panel  (8)  and  maintenance
panel (10) with holes in frame.
Secure left side panel with twenty-nine
screws (7).
Tighten bottom center turnlockK fastener
on  maintenance  panel.
4 - 1 31