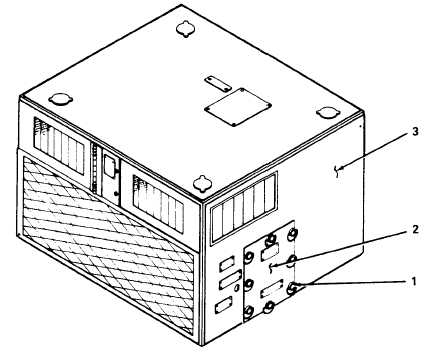 TM5-4120-375-14
5-12.   SYSTEM   DISCHARGE.
WARNING
Refrigerant-22 is contained in the refrigerant system under high pressure. Extreme care
must be exercised to prevent refrigerant from coming in contact with exposed skin and
eyes. Provide adequate ventilation when discharging the system in a confined area.
NOTE
Prior to opening the refrigerant system for maintenance, the system must be discharged.
5-13.   DISCHARGING   THE   REFRIGERANT.
a. Loosen eight turnlock fasteners (1) securing maintenance panel (2) to left side panel (3).
b.  Remove  maintenance  panel.
5-8
Change 2