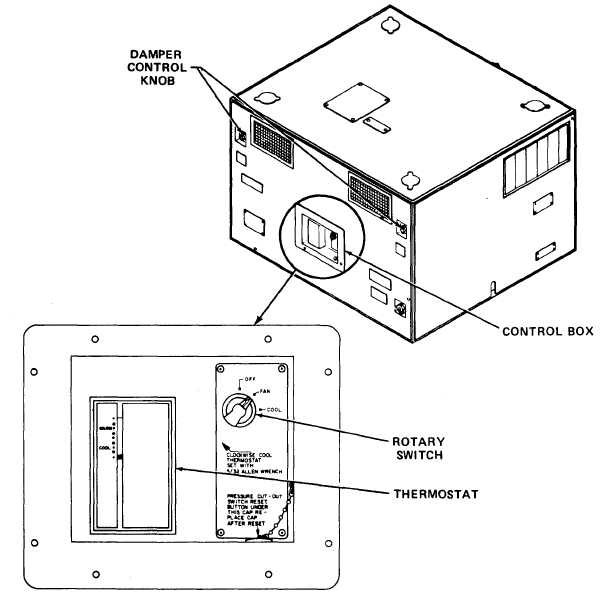 TM5-4120-375-14
SECTION   III.
TECHNICAL PRINCIPLES OF OPERATION
1-11.
GENERAL.
The   air   conditioner   is   a   base   mounted,   self-contained,   electric   

motor    driven
unit   that   provides   

36,000   BTU/HR   

for   cooling.
Once   started,   it   operates
automatically   due   to   the   relationship   of   the   components,   controls   and
instruments.
1-12.
VENTILATION.
Placing   the   selector   switch   in   the   

FAN  

position   energizes   the   fan   motor   which
forces   air   out   of   the   evaporator
ventilation   is   determined   by   the
fan   guard.
The  amount  of  outdoor  air  used  for
position   of   the   damper   control   knobs.
1-6