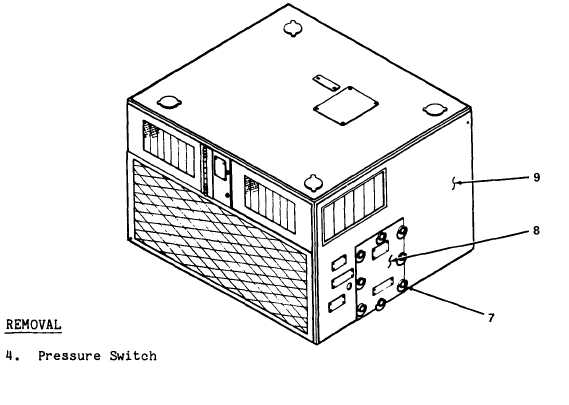 TM5-4120-375-14
PRESSURE SWITCH (CONT.)
LOCATION/ITEM
ACTION
REMARKS
REMOVAL
3.
Maintenance Panel a.
Loosen eight turnlock fasteners  

(7)

securing
maintenance panel (8) to left side panel  

(9).
b.
Remove  maintenance  panel.
WARNING
All  refrigerant  gas  must  be  discharged  from  the  system  before  proceeding
with the removal of the pressure switch.
NOTE
Always  perform  inspection/test  and  adjustment  before  discharging  system
to  remove  refrigeration  component.
5-28