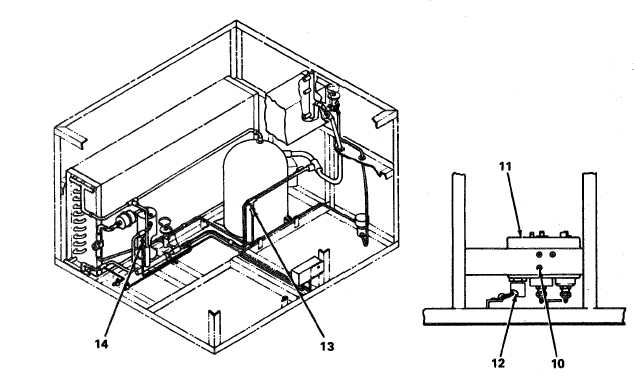 5-29
TM5-4120-375-14
PRESSURE

SWITCH (CONT.)
-----------------------------------------------------------------------------
LOCATION/ITEM
ACTION
REMARKS
REMOVAL
4.
Pressure  Switch
a.
b.
c.
d.
Remove three screws (10) securing pressure switch
(11) to frame.
Disconnect electrical connector P-9) (12).
Discharge unit in accordance with paragraph 5-3.
Tag and disconnect sampling tubing by loosening
flare nuts on low pressure (13) and high pressure
lines (14).
NOTE
Observe  location  of  sampling  tubing  for  proper  reinstallation.
e. Remove switch.
. .