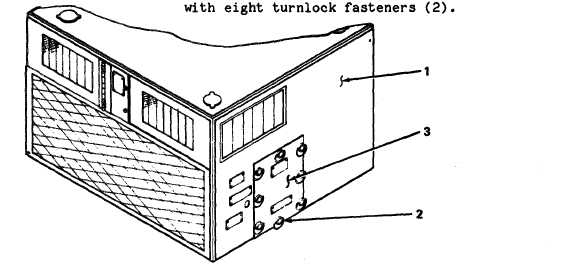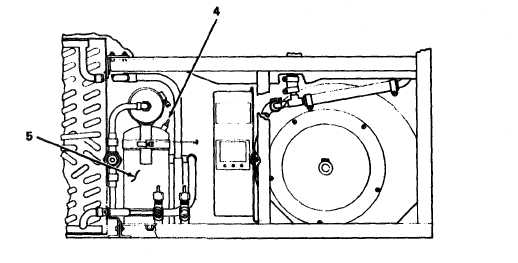 TM5-4120-375-14
PRESSURE  RELIEF  VALVE  (CONT.)
INSTALLATION
3.
Pressure   Relief
Align pressure relief valve (4) with receiver (5).
Valve
4.
Maintenance
b .
C.
Secure  pressure  relief  valve  to  receiver.
Leak  check,  evacuate  and  charge  system  in
accordance  with  paragraphs  5-16  thru  5-18.
Panel
a. Align maintenance panel (3) with holes in left
side panel (l).
b.
Secure  maintenance  panel  to  left  side
5.
Pressure Test
Pressure  test  air  conditioner
paragraphs  5-19  thru  5-24.
in  accordance
panel
with
5-73