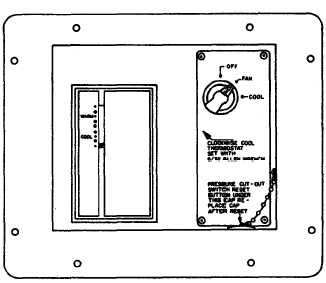 2-5
2-5
TM5-4120-375-14
SECTION
III
.    
OPERATION
UNDER
USUAL
CONDITIONS
2-4.
PREPARATION  FOR  USE.
a. Inspect the entire unit for external damage. Report any
deficiencies  to  the  proper  maintenance  level.
Be  careful
in  serious
when  working  with
injury or death.
b .
Connect  power.
c. Perform preventive maintenance checks and services.
2-5.
STARTING  THE  EQUIPMENT.
Before you operate: Always keep in mind the CAUTIONS AND WARNINGS.
high  voltage.
Failure  to  comply  can  result
a.  Ventilation  mode.
(1).
Turn  rotary  control  switch  to  FAN  position.
(2).
Adjust damper to admit fresh air as desired.