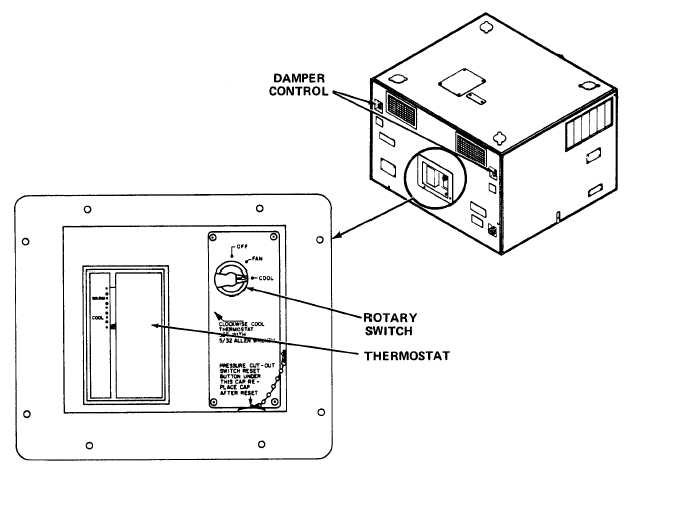 TM5-4120-375-14
2-5.
STARTING  THE  EQUIPMENT  (cont.).
CAUTION
Assure that crankcase heater is on six hours prior to operating.
NOTE
For  maximum  cooling  capacity  when  outside  temperature  is
high, set damper controls at full MIN position.
b.
Cooling mode.
(1).
Set thermostat for desired
(2).
Turn  rotary  control  switch
room   temperature.
to

COOL.
(3)0
Turn damper control knobs to desired position from MIN
(100% RETURN-AIR) to MAX (100% FRESH-AIR).
2-6