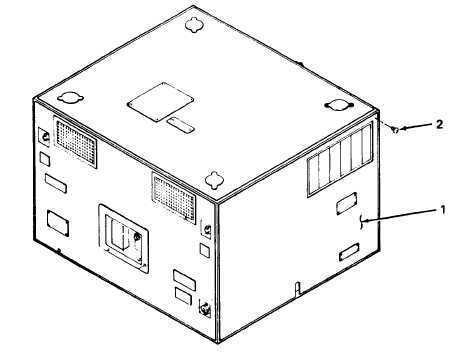 TM-4120-375-14
COMPRESSOR (CONT.)
LOCATION/ITEM
ACTION
REMARKS
INSTALLATION
7.
Right  Side  Condensate  Drain  Line.
Replace in accordance with paragraph 4-21.
8.
Right Side Panel
a. Align holes in right side panel (1) with holes
in  frame.
b.
Secure  right  side  panel  with  thirty-one
screws (2)0
Pressure Test
9.
Pressure  test  air  conditioner  in  accordance  with
paragraphs 5-19 thru 5-24.
5-92