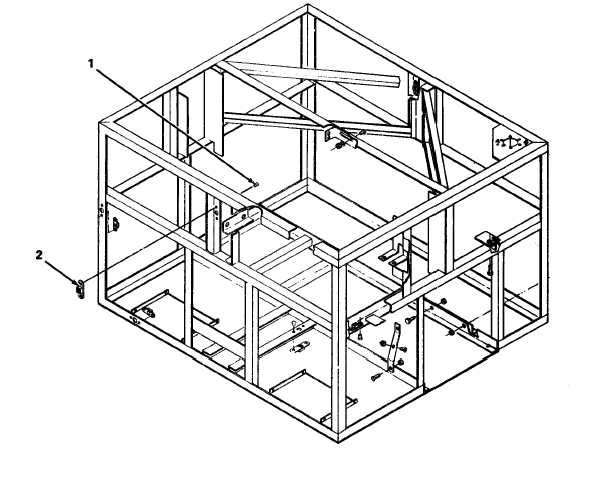 TM5-4120-375-14
6-2.
FRAME  ASSEMBLY  (CONT.)
REPAIR
2.
Frame
a. Straighten dents by using a sheet-metal
hammer and back-up dolly, using care to
avoid  stretching  the  metal  more  than
necessary.  Fill  gouges  with  body  putty,
fiberglass-epoxy filler or weld. Weld cuts
or tears. Sand paint to a feather edge
around the repair, and paint as directed in
TM-43-0139.
b.
Drill  out  rivets  (1)  securing  platenut  (2)
to frame.
c.  Remove  platenut.
d.
Align  platenut  with  holes  in  frame.
e. Secure platenut to frame with two rivets.
6-3/(6-4  blank)