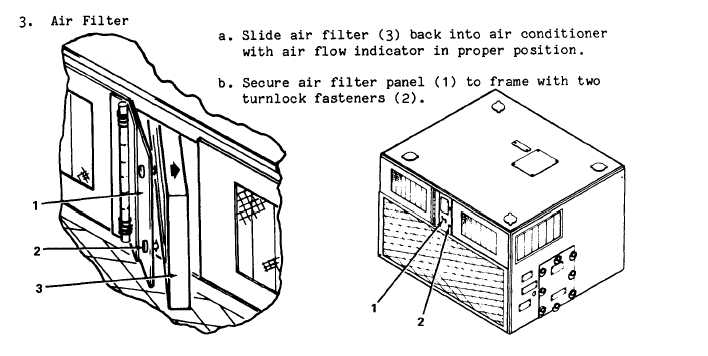 TM5-4120-375-14
AIR FILTERS (CONT.)
LOCATION/ITEM
ACTION
REMARKS
INSPECTION
AND
SERVICE
2.
Air Filters
a. Spray filters with a water hose in opposite
direction of air flow (See arrow on filter frame)
b. Shake water from filter and allow to dry before
installing.
c. Inspect for  

damage.
d. Replace if damaged.
CAUTION
Do not use oil on filters.
NOTE
Note position arrow on filter frame when installing air filters.
Arrow  must  point  toward  evaporator  coil.
4-48