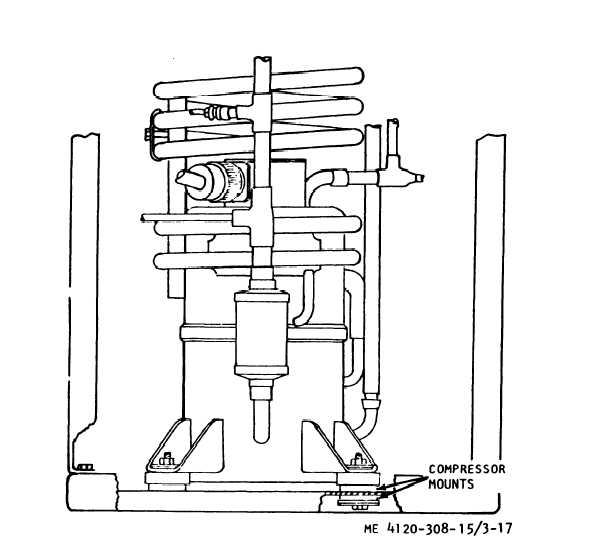 b.

Removal.
(1)  Refer
access  cover.
(2)  Refer
junction box.
Figure  3–17.  Refrigerant  compressor  mounts.
c.  Servicing.  

Check  tubes  for  freedom  of  ob-
to figure 3-4 and remove the front
struction  and  verify  check  valves  are  free  to
move.  Rinse  tubes  with  clean  fresh  water.
to paragraph 3-30 and remove the
d.

Installation.  

Installation is the reverse of re-
(3) Refer to  

figure

3-18 and remove the con-
—
moval.
densate drain tubes.
3-25