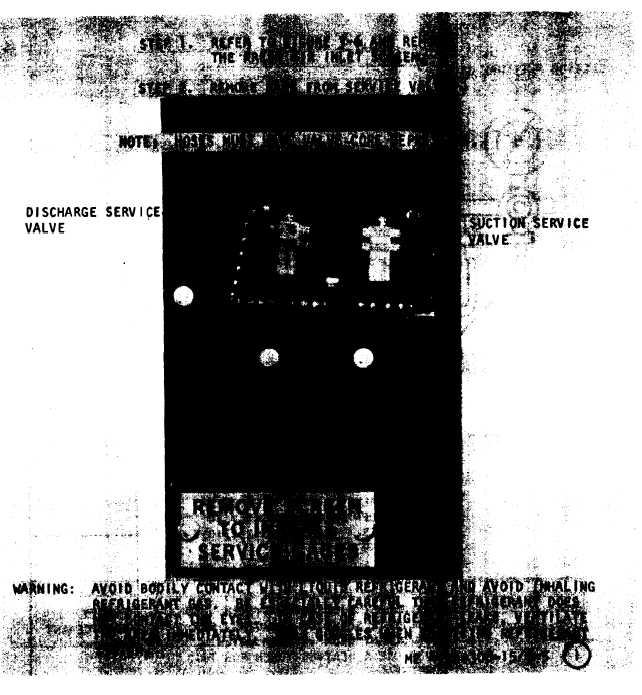 WARNING:
Figure 6-5. Charging  

the  

refrigerant system.
troubleshooting   procedures   contained   in   table
5-1.
g.  Remove  pressure  gauges  and  hoses  and  in-
stall suction and discharge service valve caps.
6-7.   Compressor   Motor   Burnout   Cleanup
Procedure
a.

General.
(1)  

The  scope  

of  this  procedure  pertains  to
hermetic  compressors.
,  (2)  Experience  has  demonstrated  that  after
a   hermetic   motor   burnout,   the   system   

must  

be
cleaned   thoroughly   to   remove   all   contaminants
otherwise,  a  repeat  burnout  will  occur.  Failure  to
follow   these   instructions   as   quickly   as   possible
will  

result  in  an  excessive  risk  of  a  repeat  burn
out,  and  damage  to  other  system  components.
b.

Cleanup  Procedure.
(1)  

Make  

certain   that   a   burnout   has   oc-
curred.

A

motor that fails to start may be due to
improper   voltage   or   a   malfunction   of   the   com-
pressor  start  relay,  or  a  compressor   mechanical
fault.
6-9