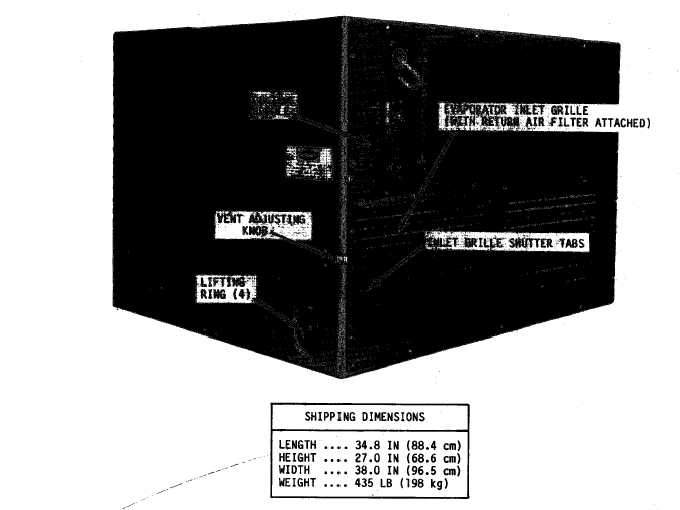 TM 5-4120-361-14
CHAPTER 1
INTRODUCTION
1-1.
Scope.
Section I.
GENERAL  INFORMATION
This manual is for your use in opera-
ting and maintaining the AAF Models
CH436-1 and CH636-1 air conditioners.
1-2.
Maintenance Forms and Records.
Maintenance forms and records that
you are required to use are explained in
TM

38-750.
1-3.
Reporting of Equipment Improve-
ments  Recommendations.
EIR can and must be submitted by any-
one who is aware of any unsatisfactory
condition with the equipment design or
use.
It is not necessary to show a new
design or list a better way to perform a
procedure, just simply to tell why the
design is unfavorable or why a procedure
is  difficult.
EIR may be submitted on
Figure  1-1.
Air conditioner, right front, three quarter view, with shipping
dimensions
1-1