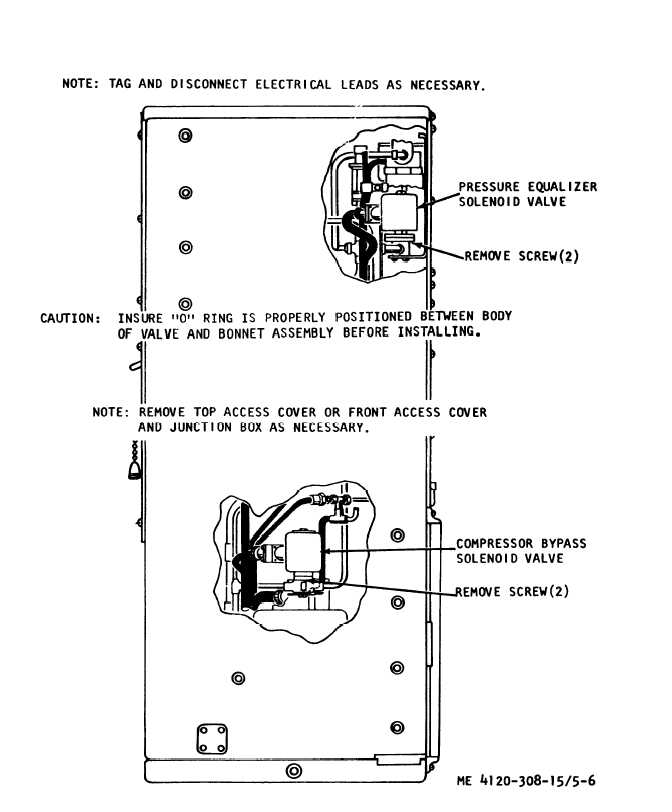 Figure  

5-6.  

compessor   bypass   and   pressure   equalizer   solernoid   valve,
removal   and   installation.
the evaporator coil during the cooling cycle of op-
cess to the expansion  valve is through the top ac-
eration.  This  valve  has  an  external  superheat  ad-
cess  cover.
justment,   factory   adjusted   at   6   

(±1.5)   °F.  

A c -
b.   Removal.
5-10