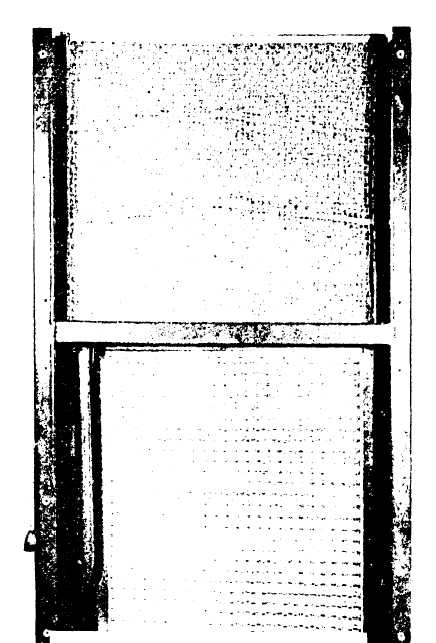 STEP  1.
STEP 2
AND   AIR   CONDlTlONlNG   FILTER.
STEP 3
WASH  FILTER  AND  MIST  ELIMINATOR
WITH AN APPROVED CLEANING SOLVENT
AND DRY WITH CLEAN, LOW-PRESSURE
COMPRESSED  AIR.
STEP 4
DIP OR SPRAY FILTER WITH FILTER-
KOTE  OR  OIL  OF  SPECIFICATION
MILITARY 0-2104 GRADE 20, 30,
OR BETTER.
DRAIN OFF EXCESS OIL
BEFORE   INSTALLATION.
STEP 5
REINSTALL  AIR  FILTER  AND  MIST  ELIMIN-
ATOR   IN   ACCORDANCE   WITH   STAMPED   ARROW
DIRECTION.
INSURE  DRAIN  HOLES  ARE  AT
BOTTOM OF MIST ELIMINATOR.
ME 4120-308-15/3-1
LIFT  MIST  ELIMINATOR  FROM  CASING.
REMOVE  STUD  (2).  FILTER  RETAINER,
Figure   3-1.   Servicing   mist   eliminator   and   air   conditioning   filter.
3-2