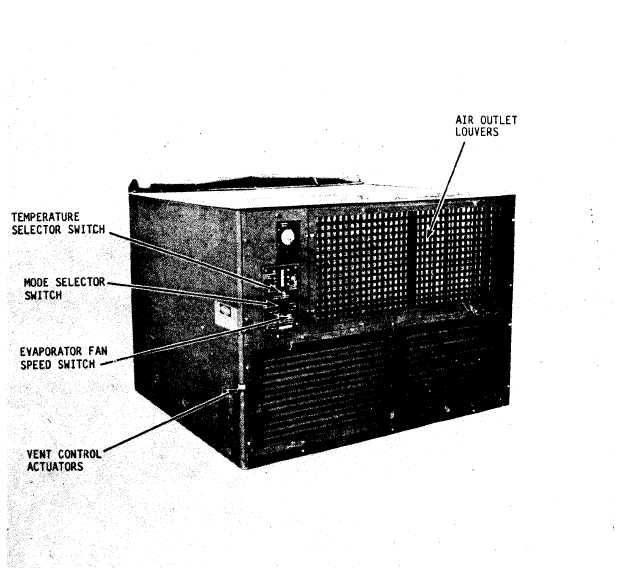 TM 5-4120-361-14
STEP 1.
WITH MODE SELECTOR SWITCH ON COOL, ADJUST TEMPERATURE SELECTOR SWITCH
TO DEGREE OF COOLING DESIRED.
STEP 2.
SET EVAPORATOR FAN SPEED SWITCH TO DESIRED POSITION.
STEP 3.
ADJUST AIR OUTLET LOUVERS TO DIRECT AIR FLOW AS DESIRED.
STEP 4.
ADJUST VENT CONTROL ACTUATOR TO ADMIT DESIRED AMOUNT OF VENTILATION AIR.
Figure 2-6.
Operating instructions for cooling
2-10
PIN:   046441-002